ChariTree associates with Charity Organisations and Affiliates.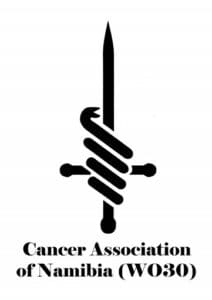 Cancer Association of Namibia
The Cancer Association of Namibia (CAN) in cooperation with the community, fights cancer and its consequences countrywide for the benefit of all Namibians by supporting research; health education and information; care and support services. It is the distinct aim of CAN to educate the general public regarding the prevention, early detection and dangers of cancer. CAN renders a welfare service to all cancer sufferers according to established criteria.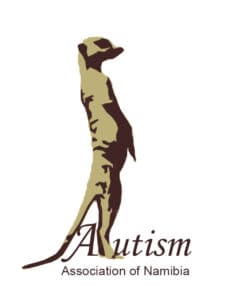 Autism  Association Namibia is an association made up of parents, their children with ASC, adults with ASC and professionals who are interested in promoting the well-being of persons with autism spectrum disorders within Namibia, and to provide a network between the various autism organisations world-wide.  Our aim is to provide support and assistance as well as training in the field of autism to parents and professionals.  In the current economic climate and with the diverse needs of various members of the community this is becoming increasingly difficult.
Autism Association of Namibia
Currently all our work is done on a volunteer basis.  We are dependent on donors and have various projects which need funding:
1:  Funding for a development officer to meet the needs of a
     growing number of persons on the spectrum.
2:  Funding for training Namibian parents and professionals
     in ASC matters
3:  Funding for building, equipping and setting up an assessment
     and support centre.
4:  Funding for resources to teach the persons with ASC.
For detailed project descriptions and / or to make a donation, please email:  autnam@iway.na
We are deeply grateful for any assistance received.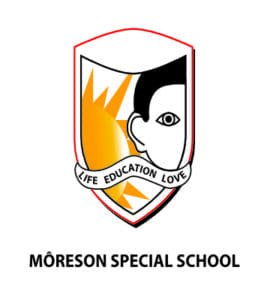 The Môreson School caters for 150 intellectually impaired learners from all over Namibia. Most of our learners come from very poor families; some are orphans, abused and neglected children.
Our school is situated in Khomasdal and we accommodate learners with physical and mental impairments. We try to teach our learners to become independent and self-reliant.
Mission: Môreson School Values An open door policy is followed. Discussion and constructive criticism are vital elements of our school culture We foster an informal, warm and caring atmosphere at school. However, this does not mean that professional boundaries are blurred Staff is encouraged to take ownership of the school The teacher is the classroom manager and responsible to impart knowledge to the class assistant, if there is one in the classroom Diversity is respected and welcomed Sharing of ideas and creativity is respected and welcomed Consultation is the key in our decision making process Keeping to time and meeting deadlines is expected. We have a high standard of work ethic. The staff will not be reminded of these expectations All grievances are expected not to borrow money from school Teachers are required to act as positive role models for the learners and the community at all times. This is referring to everything, including interactions among staff members, learners and parents.
See their FaceBook Page: https://www.facebook.com/Môreson-Special-School-for-the-Cognitively-Impaired-616932491725395/?ref=page_internal

Lebensschule, (translates to School of Life) was founded by retired nurse Kathy Hampe, born in Rehoboth and currently resides in Windhoek, Namibia. Children with disabilities are frowned upon and it is considered a curse in the culture. While working with families during her nursing career, Kathy came across many disabled children in the homes she visited. She decided that something needed to be done to include these children in the community. She founded Lebensschule to try to provide an opportunity for the children to gain an education and also provide much needed physical, occupational, and speech therapy. Kathy is always there to offer emotional support to both the children and their families.

Side by Side Early Intervention Centre is a registered Section 21, Non-Profit organization since 2013. We provide various services and support to more than 180 children with disabilities and their families.
Side by Side employs 9 staff which include caretakers, day-care providers, home trained therapists, a therapeutic reflexologist, a social worker, and a project manager. We are also very excited about Jani Burger, an Occupational therapist who will be joining our team from January 2021.
The volunteers are a Physio Therapist, 2 Occupational Therapists, an Intern Counsellor, a Music therapist, and several German volunteers.
Side by Side Early Intervention Centre
Two of our staff members are enrolled with NAMCOL doing a certificate in ECD (Early Childhood Development). A 3rd staff member is enrolled to start in 2021.
Our vision and mission are as follows:
Through ADVOCACY we hope to strengthen services of EARLY DETECTION, EARLY INTERVENTION, AND COMMUNITY-BASED REHABILITATION.
We believe that every child with a disability has the right to:
A healthy, educated, and informed family Easy Access to Medical Support Easy access to equipment Easy access to therapy
Social and education inclusion.
See their FaceBook Page: https://www.facebook.com/sidebysidenamibia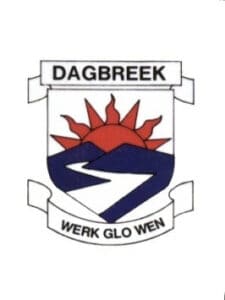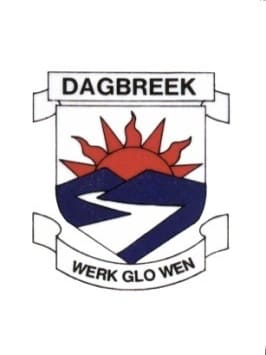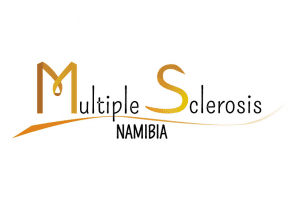 Multiple Sclerosis Association of Namibia
Multiple Sclerosis Association of Namibia to show its supportAccording to the founder of the organization, Bianca Özcan, too few people know about the disease in Namibia. This is mainly due to the fact that one looks healthy, even if one is suffering from multiple sclerosis (MS) and therefore the disease is not taken seriously. "We want to create awareness for MS so that all can recognize and treat the symptoms at an early stage," explains Özcan, who was diagnosed with MS even at 22 years of age.Multiple Sclerosis also known as MS is a chronic disease that attacks the central nervous system, i.e. the brain, spinal cord and optic nerves. In severe cases the patient becomes paralyzed and/or blind, while in milder cases there may be numbness in the limbs.